Mark as New

Bookmark

Subscribe

Email this Message to a Friend
Hi there, This will probably get lost in all the other speed issue posts but I though i would post anyway.
For the last 2 days my infinity speeds have dropped drastically, offpeak and on peak the speed remains the same. I have never had any problems before, I was always very pleased with the service that i got from BT.
We had a small powercut 2 days ago which turned everything off then on again. We weren't struck by lightning and ive also tried another hub i had lying around and the speed is the same. Since then our speeds have been pretty lackluster. Just seems to be a coincidence.
The following results are from my pc connected via an ethernet cable to the hub and all other network devices unplugged (also wifi turned off)
My speedtest results are here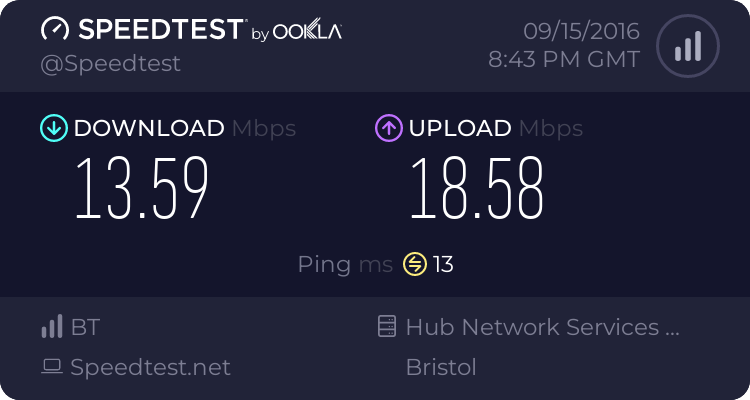 Here are my DSLCHECKER results
Here are my BTwholesale test results
Here are my Helpdesk details
Hopefully someone can shed some light on my problem . Cheers.