Mark as New

Bookmark

Subscribe

Email this Message to a Friend
So my upgrade went through, but my speed is the same, despite much higher "attainable rates"
I'm around 250m from a small FTTC cabinet. On 40/10 I was on the full 38.72 profile for download for the past 6 months straight, and the full 10000 upload. My Huawei modem suggests that my max attainable rate is around 67Mbps, and my max upload is around 22Mbps. And the BT speed checker estimated my new speed at around 60Mbps. This led me to believe that upgrading was a good idea.
This morning I discovered that my downstream profile is still 38.72Mbps, but my upstream profile has jumped to 20,000. So the upgrade has gone through, but my downstream profile hasn't changed at all.
Is it worth performing a modem reset? My modem has been on for 6 months without a reboot, so would it be worth resetting to see if that jogs the IP profile up on the downstream? Or is there anything else I should try?
Yesterday before the upgrade: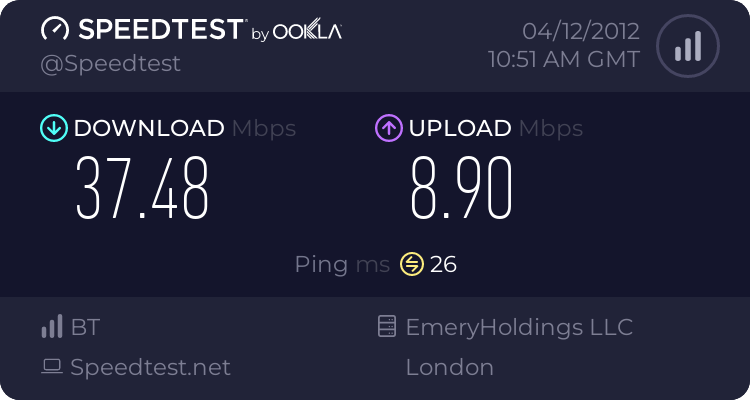 Now: