Mark as New

Bookmark

Subscribe

Email this Message to a Friend
Hi Folks,
Ive been having "issues" with my broadband for around the last 2 weeks, essentially I pay for Infinity 2 unlimited, my line speed was promised at 41Mb and my estimated speeds were around 55Mb to 68Mb if I remember that range correctly. Well for some reason my speed literally will not go above 40Mb, and sometimes its even slower.
Ive tried all the usual reset the router, leave it off for 30 seconds etc. So I decided to ask on here.
Here are my stats after another reset, the max download speed ive maintained prior to the problems was around a 70Mb connection, but its hit 80+ Mb on occasions. My upload speed is pretty stable around 15Mb normally.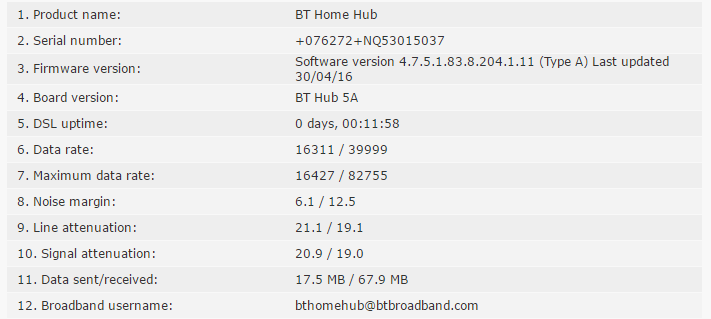 Any help at all folks?
Thanks