Mark as New

Bookmark

Subscribe

Email this Message to a Friend
Variable downstream performance/packet loss
Hi, I'm having some issues with my primary connection, My line appears to be syncing at the correct speeds but I am getting much worse and variable speeds in practice. Here are my DSL stats. Normally I am connected (wired) to a Cisco hardware firewall and switch which is then connected to a G.993.2 dsl modem. Here are the stats from that modem...
DSL Link StatusDSL UptimeDSL ModulationAnnex ModeSNR DownSNR UpLine Attenuation DownLine Attenuation UpData Rate DownData Rate UpMAX Rate DownMAX Rate UpPOWER DownPOWER UpCRC DownCRC Up
up
29 days

6

hours

18

minutes

28

seconds
ITU G.993.2(VDSL2)
ANNEX_A
7.3 dB
30.6 dB
6.0 dB
0.0 dB
88212 kbps
36189 kbps
95064 kbps
44312 kbps
9.2 dbm
9.2 dbm
10274
0
And here are a couple of SpeedTest results taken just minuites apart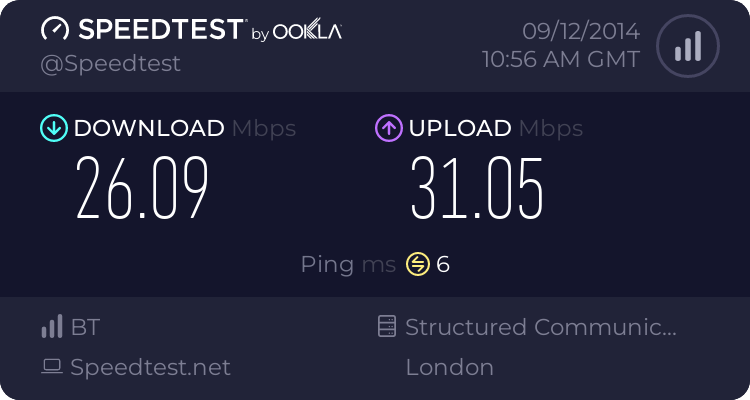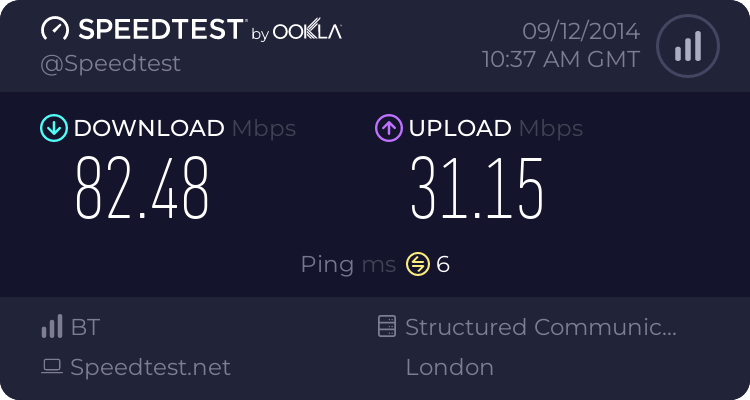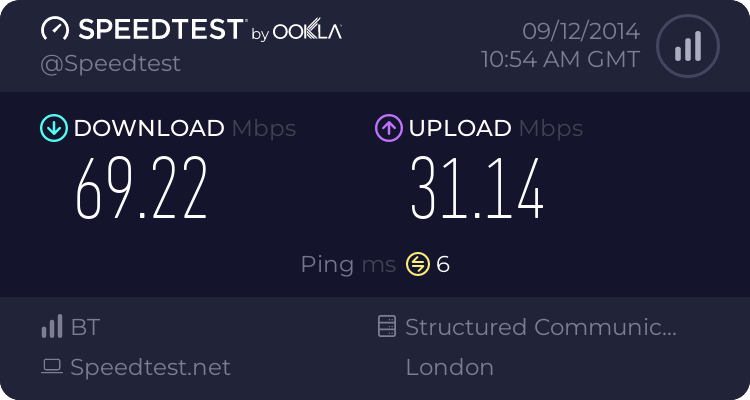 Both the packet loss and speed issues are on the downstream channel only, the upstream seems unaffected. I am getting an unusually high number of CRC errors as well in the last few days.
I've tried going straight into the modem and bypassing the firewall but the issues persist, I've re-nagotiated the line but it negotiates similar speeds. I'm not getting noise if I do a noise test either although I do find the quality of voice to be worse than usual on the landline phone, but that could be caused by the fact that the phone had an accedent the other day. I've unplugged the phone to no avail as well.
I'm all out of ideas, anyone here got any ideas?